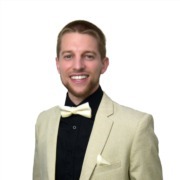 Morgan is a passionate and experienced real estate agent who is committed to helping his clients achieve their home buying and selling goals. He is partnered with one of the top real estate teams in the area, and he has a background in mortgages, giving him a unique perspective on the real estate process.
Morgan is dedicated to his clients and to making sure they have a positive experience buying or selling a home. He takes the time to understand their needs and wants, and he works tirelessly to find them the perfect home or to sell their home for top dollar.
Morgan is also a strong believer in giving back to his community. He volunteers his time to help local charities and organizations, and he is always looking for ways to make the world a better place.
In his free time, Morgan enjoys spending time with his family and friends. He is also an avid reader and enjoys hiking and biking.
Contact Morgan today to learn more about how he can help you with your real estate needs.