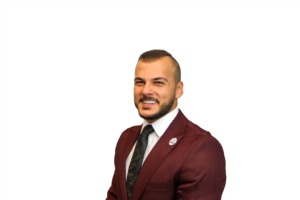 I chose Real Estate because of the impact it has on people and their lives. The fact that I can play a part in such a major event in their lives is priceless.
 I have been in Real Estate for three years and look forward to many more years.
 My obsession with self-improvement and becoming a better version of myself. Fitness is a hobby of mine and I love every second I spend at the gym. I also enjoy investing in the stock market and other investment opportunities.
 Fun Fact: This year I want to learn how to play the piano and the guitar.