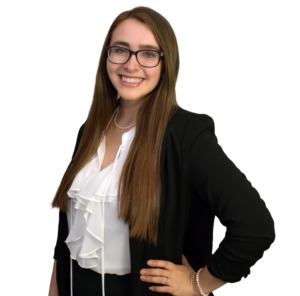 Chelsea's passion for helping people has been evident since middle school, constantly volunteering, and finding ways to serve others. 
Pursuing her real estate career even a few years before buying her first home, it was the very process in which she and her fiance' went through in buying their own home that ensured Chelsea was on the right path. The excitement and complexity of the process made it certain that real estate would be Chelsea's career.
Chelsea is known for her client focused approach, while all real estate professionals have to be client focused, Chelsea truly shows each and every client how important they are to her, and just  how much she appreciates the opportunity to be a part of this milestone in their life.
Her desire for constant growth, and improvement has Chelsea continually learning new strategies, tactics, and techniques allowing her to serve her clients at the highest level.
Highly motivated, and always eager to learn, Chelsea has worked in the customer service industry for over 6 years, in addition she has exceptional organizational, communication, and time management skills that allow her to maximize her clients experiences and results. 
Clients choose Chelsea for their buying/selling needs because it allows them to enjoy the process, free of stress and worry.  Chelsea's clients are her top priority, as she puts all her energy into learning exactly what is needed, then serves her clients needs with attention to detail.
"My goal in life is to have a career where I am able to combine my love for helping others with my own personal motivation to be the best version of myself."
-Chelsea Maxwell